Detailing Since 1989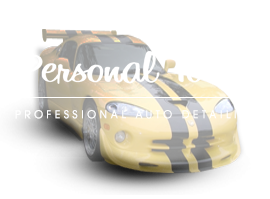 Personal Touch Professional Auto Detailing offers custom detailing at the convenience of your home or office, serving the greater Houston metro area and surrounding cities including League City, Clear Lake, Friendswood, Sealy, Bellville, Needville, Cypress, and College Station, Austin, Dallas, Forthworth to Galveston and more!.
Our services include so much more than ordinary washing and waxing. Being in the vehicle reconditioning and preservation business since 1989, we have cleaned, polished, and waxed everything from daily drivers to classic cars, to Harleys, to private aircraft, such at the Piper Meridian.
If your vehicle's paint doesn't shine, we have the knowledge, skills, products and equipment to achieve a brilliant, unmistakable and durable gloss. If your interior leaves much to be desired, we will thoroughly clean it, leaving it fresh and spotless to your satisfaction and then some.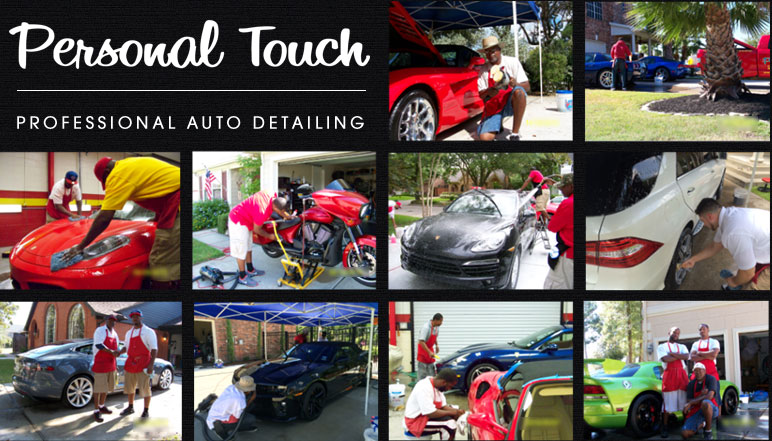 The beauty of Personal Touch Professional Auto Detailing is in the name itself. We give our customers that "Personal Touch" giving you that professional grade level surface at your home or office, a convenience that busy people really appreciate. Our customers love to peer out of their kitchen window, and see us performing our craft "right there" in their driveway, and they can even come out and observe the process and witness the transformation of their prized possession to an incredible finish, inside and out.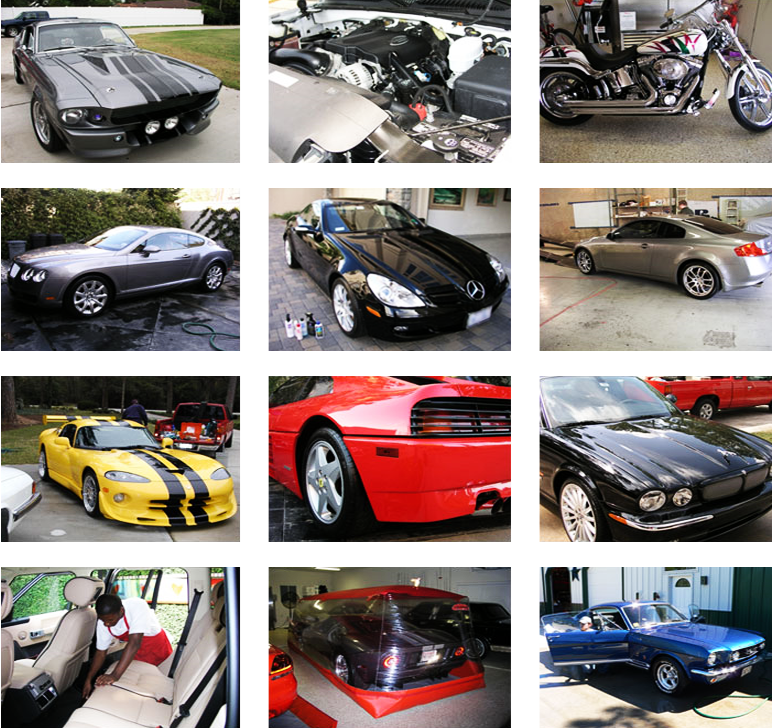 Whether it's a Harley, or a show car for a car show, or the family car or SUV, it's important for us to offer the highest quality or service. Nothing else will do. We keep in tuned with major product manufacturers to insure we are on the cutting edge of the auto detailing industry, so we can offer you the best. Among the products we use, we are expert ZAINO Showcar Polish installers, and have positioned ourselves as a premier auto detailing business, using the perfect blend of knowledge, experience and a passion for what we do. If you are particular about service and desire, only the finest detailing for your vehicle, we invite you to employ our services.

Getting Started!
1.
Call: 832-435-6584
By calling and setting a time frame we can adjust our schedule to fit yours, the initial consultation is crucial for a accurate quote and service so it is important for you to take the first step to get you started.
2.
Right on Target
It is important for you to know the variety of choices available to you, from detailing services to all the available coatings and adds on, that is why when we have our initial consultation we will let you know all the options and price points for you to choose from.
3.
At The Convenience Of Your Home Or Office!
That is it right, we are a mobile service. Personal Touch Professional Auto Detailing can bring the comfort of a full detailing shop to your door step. We have a 10' X 20' canopy, and when there is no electrical or water source we also have a generator and water source if necessary. We cover all Houston Metropolitan area and adjacent cities like Clear Lake, League City, Pearland, The Woodlands, Beaumont, Dickinson, Sealy, Pasadena, Conroe, College Station, Cypress, Friendswood, Pearland, Missouri City, Sugarland, Richmond, Rosenberg, Spring, San Marcos, Bastrop, Austin, Bellville, Etc
The Personal Touch team